Curated Selection
On average, we search 6,000-8,000 records each week to bring you hand-picked selections of 50-60 titles every Friday night on our Instagram drop videos. You may not know each artist featured, but they're all worth a listen and likely a place on your shelf.
A Personal Touch
Since we opened our store in 2020, each and every order has left us with a hand-written note. Thousands of records have been delivered with stories of our excitement for its new owner, our connection to that record, or at the very least a heartfelt and sincere thank you. It's one of our defining traits as a business and one of our client's favorite things on mail day!
Secure Shipping
Though we're a smaller store, our packaging practices are some of the best in the industry. Heavyweight, secure boxes and extra weatherproofing are used for every order. We're just as passionate about vinyl as you are and do our best to protect your investment.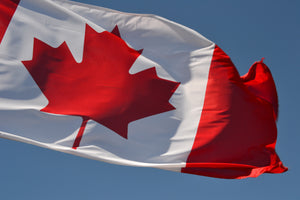 Now Shipping To Canada
We're proud to now be able to offer shipping of vinyl records to Canada via UPS and are eager to welcome so many more of you into the Rustic Records family! Please be sure to read the Shipping Policies tab in the links at the bottom of this page prior to your first purchase.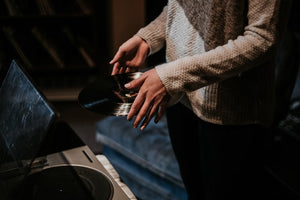 Music Is Personal
There's a bond between you and your vinyl. It's the outward representation of your inner love for music, what it's meant to you for as long as you can remember, and it's ongoing importance in your life. Rustic Records was created by someone exactly like you specifically for you.
Welcome home.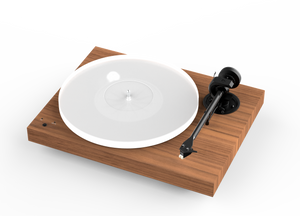 Great Sound Starts Here
Your records deserve to sound their best and your turntable is where it all begins. We're proud to be an authorized retailer of one of the single-most decorated brands in audio, Pro-Ject.
Designed, manufactured, and assembled all in-house in Europe, this is the new standard. We're able to provide you with anything from Pro-Ject's extensive line of audiophile-grade turntables, electronics, and accessories. Don't see the specific item you're looking for on our site? No problem. Simply message us and we can add that product in for you. We'd love to help you build your perfect system and invite you to reach out with any questions you have.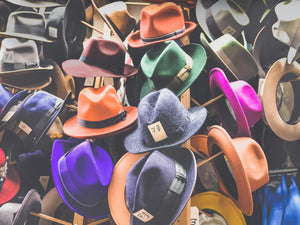 A Little About Us...
We pride ourselves on being the epitome of small business and, as you may have guessed from the picture, that means we wear lots of hats around here. As a staff of just one to handle marketing, accounting, ordering, receiving, shipping, site maintenance, customer service, and so much more it's always a juggling act to keep the whole ship moving forward simultaneously, not just a singular piece. So we like to be very upfront about our shipping times. On average we say our lead time is 7-20 days. We know that's longer than many people are used to, especially in the "Amazon Age" and that there's options for faster shipping. If you need your order rushed, reach out, we'll always do our best to accommodate. And if you need to go with another company simply for their shipping time, that's alright too. No hard feelings, we promise. But we also promise that we're worth the wait and that no one will care for and protect your record like we will. It's been that way for more than 2 years now and we assure you it's going to stay that way. My family and I thank all of you who put small business over speed and shop small with us week in and week out. We appreciate you more than we'll ever be able to say!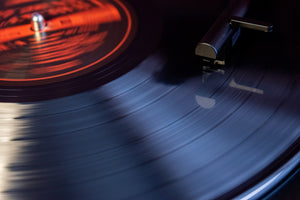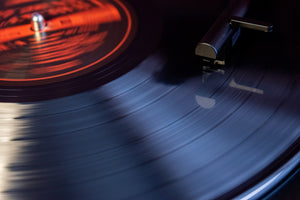 Our Mission
To connect people with the music that connects with them.
It's what moves us. It's the driving force behind everything we do. To treat people fairly and with respect and help them continue to connect with the songs, albums, and artists that mean the most to them.
Here's what our amazing clients have to say about us...
Incredible Store!

Incredible store! Shipping was extremely fast and they really did their best to help me as much as possible! Highly recommend buying products and records from them!!

— 

Hannah, GA
Packaged Great!

Packaged great! Friendly people! I definitely recommend this store! Thank you so much!

— 

Mark & Jillian, OK
Awesome People!

Awesome people! I loved the hand-written note, it definitely made the purchase a little more special. I'll return to Rustic Records to grow my collection.

— 

Angela, VA
A Seller You Can Trust

A seller you can trust, packages professionally, and has great deals is hard to find. Yet here we are with one of them. My record arrived in perfect condition and was packaged expertly. I thank you tremendously. I would highly recommend Rustic Records to any audiophile enthusiast or collector!

— 

Kelsey, OH
Amazing experience. The record was safely and neatly packaged. They are obviously very dedicated to their work. It arrived in perfect condition and made the perfect gift. I would definitely recommend them and will order again.

— 

Daniel, CA
Continually proves to be my go-to vinyl record seller.

— 

Skyler, NY
Thank you for your fast shipping, great packaging, and kindness!

— 

Stacy, WI
Best shop to buy your favorite vinyl from. Super friendly and fast shipping. This shop doesn't miss! 10/10 in every way possible.

— 

Caroline, IN
Rustic Records always provides great service and helps keep my turntable spinning. Always my first choice when searching for vinyl.

— 

Tony, TX
Fantastic buying experience. Ships quickly and the owner adds a hand written note on every order that makes every transaction more personal. HIGHLY recommend.

— 

Marc, MI
Excellent knowledge in music and understands the customer base all the way down to custom packaging for each and every order record! My go-to shop!

— 

Ben, CO
Such a fantastic online record shop! My wife and I look forward to the Friday night drop videos (usually over a few drinks). We rarely don't see something we're interested in. On top of everything else, Brian has to be one of the nicest guys out there. In every order there's a personal note to the buyer, something I've never seen elsewhere.

— 

Roger, FL
Rustic Records was the avenue we needed to grow our music collection with titles that brought back tons of memories, recent releases we couldn't wait to get our hands on, and new-to-us music recommended by Brian that has quickly moved into regular rotation on our turntable.

Our prized purchases always come packaged with the greatest care and we can't wait until that box lands on our doorstep after the latest drop. This is, hands down, our favorite place to shop for records and we keep coming back for more.

— 

Rocky & Erin, OR
I am a fairly new collector butI have enjoyed buying from Rustic Records due to the personal connection, selection, and prices. It is so hard to browse the site and not order something. It is the same with the Friday videos on their Instagram account for their drops. I actually found them through somebody else that had bought from them and I am now a loyal customer. You will not be disappointed with the quality of the products or the care they take with packaging the records for shipping. Every order comes with a note on the extra wrapping. I look forward to getting many more records from them.

— 

Luis, CA
I bought my favorite Mac Miller record from them and the sellers included a sweet note which made me very happy to have bought from them! I will definitely be purchasing my vinyl from here now on. Fast shipping as well!

— 

Erin, CA
The best packaging Ive ever seen from an online record business and the customer service was out of this world amazing. Thank you Rustic Records! I will most definitely be buying from you guys again!

— 

Tyson, MA
Shout out to Brian from Rustic Records! I got my records a couple days after ordering them. Very friendly and also a fantastic selection of records! Cheers!

— 

Nick, AZ
The record arrived quickly and the packaging was great. The personal note was a nice gesture that added a little extra happiness to it. Will definitely make another purchase from here in the near future.

— 

John, CA
Super kind and friendly store! Came with a sweet handwritten note and packaged perfectly. Thank you!

— 

Andrea, OH
Such an amazing online store to do business with. They do business with integrity, quality, and respect. I will continue to purchase my quality vinyl records from them! Thank you as always!

— 

Jeff, NC
Very good communication. I definitely appreciate the extra effort put into the shipping and the personal touch you can only get from a small business. I will definitely be watching their stock. Thank you very much!

— 

Paul, WA
Everything you could ask for when buying online. It arrived quickly, was packaged about as well as I've ever seen, it shipped super quick, and I got it for a fair price! Couldn't be happier with this purchase!

— 

Tre, NJ
Absolute best packaging. Super fast shipper and it arrived with a personal touch. I'll be back to buy a few more records.

— 

Brenda, CA
WONDERUFL store!!! My vinyl was packaged carefully and such fast shipping as well. Thank you! Will be buying from this seller in the future!

— 

Liz, TX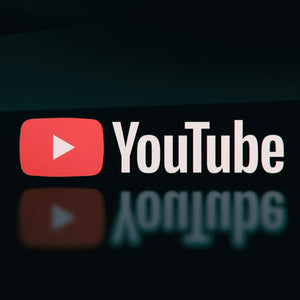 The Rustic Records YouTube Channel
See some highlights below and, while you're on our YouTube channel, be sure to subscribe to keep up with future videos and exclusive content.
Liner Notes Ep. 001
Check out the first episode of our interview series, Liner Notes. In our premiere we talk with Steve Okonski of Durand Jones & The Indications about his work with them and his new solo improvisational jazz album, Magnolia.